Autistische angsten omzetten in vertrouwen
Waarom was ik toch altijd bang?
Altijd maar bang om dingen fout te doen, op school, op werk of tijdens mijn vrijwilligerswerk. Ik was altijd bang voor iets. Eerst dacht ik dat ik niet slim genoeg was, omdat ik op speciaal onderwijs zat.
Daarna dacht ik dat ik niet sociaal genoeg was, omdat veel te veel mensen bij me weglopen. Nu besef ik dat ik bang voor mezelf was. Er zitten veel meer dingen in mij dan ik ooit dacht.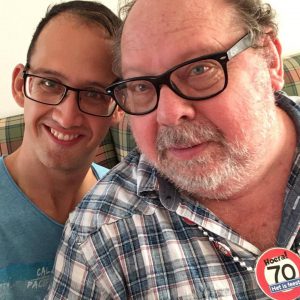 Van altijd maar bang voor gesprekken naar zelfvertrouwen
Ik had zoveel moeite met mijn vader en de rest van mijn familie. Ik durfde nooit met ze te praten. Er kwam letterlijk geen woord uit. Ik voelde me zo verschrikkelijk anders.
Ik kwam zelden voor mezelf op, want ik wist niet waarom ik dat zou doen. Ook was ik bang om helemaal alleen te zijn. Terwijl ik niet eens door had dat ik niet eenzaam wilde zijn. Ik gunde mezelf veel te weinig.
Nu heb ik een lekker vol leven. Ik zie mijn vrienden en familie regelmatig en ik durf zelfs te daten met normaal denkende mensen.
Maar hoe dan?
Nu heb ik simpel alles van me afgeschreven, zonder structuur! Die structuur is er wel, maar die zag ik niet. Nu geef ik die structuur aan jou, in deze online challenge. Jij kunt in je comfortzone ontdekken wat echt bij je past.
Jij krijgt vragen die je simpel kunt beantwoorden en je fijner kunt gaan werken en leven. Zoals mijn openingsvraag: wie vertrouw jij en waarom? Alles wat jij over diegene gaat bedenken, opschrijven of gaat tekenen zegt iets over jou.
Nu kijk je met meer vertrouwen naar je eigen kunnen. Dat is in ieder geval wat er met mij gebeurde.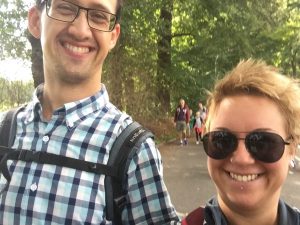 Wat ook jij krijgt tijdens deze challenge:
Vijf mails op vijf verschillende dagen. Houdt dit je tegen?
Ga dan voor minder stress en minder angst, met:
Heerlijke vragen die ook jou kunnen helpen
Video's met praktische voorbeelden
Tips en trucs voor vertrouwen
Nare gevoelens van anderen buiten je houden
En een simpele oplossing voor overgenomen gevoelens